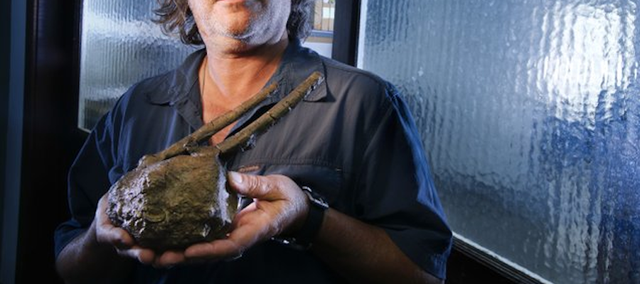 Paleontologist David Burnham of the University of Kansas holds a cast of a fossil from a section of a hadrosaur backbone, which has a T-Rex tooth embedded within it. The fossil was found in the Hell Creek formation in South Dakota by a student of Burnham's. Burnham and others at the KU Biodiversity Institute have found what they believe is conclusive proof that the Tyrannosaurus rex was indeed a predator and not just a scavenger.
Stories this photo appears in:

You might not guess it if you've watched "Jurassic Park," but for about 100 years, some paleontologists have argued that the famed dinosaur Tyrannosaurus rex was actually a scavenger that fed on carcasses, not the fearsome predator many imagine.