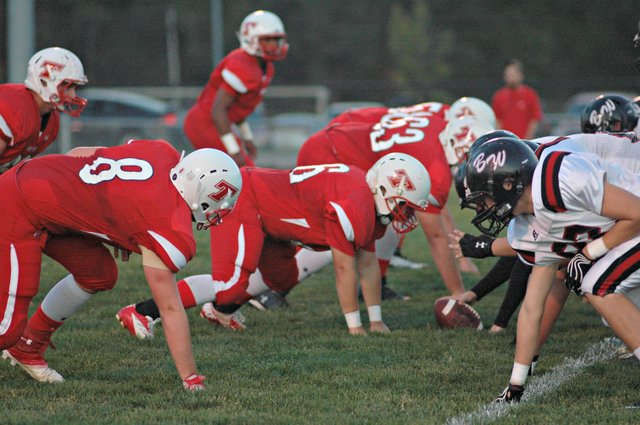 Kaw Valley League opponents Tonganoxie and Bishop Ward are now members of different classifications. The Kansas State High School Activities announced Tuesday that Class 4A will split into two 32-school divisions.
Stories this photo appears in:

KVL principals discuss division of 64-school class
Just as the disparity in Class 4A has gradually inflated, competitive disadvantages have become more and more of a concern in recent years. Tuesday morning, both issues officially became null and void.