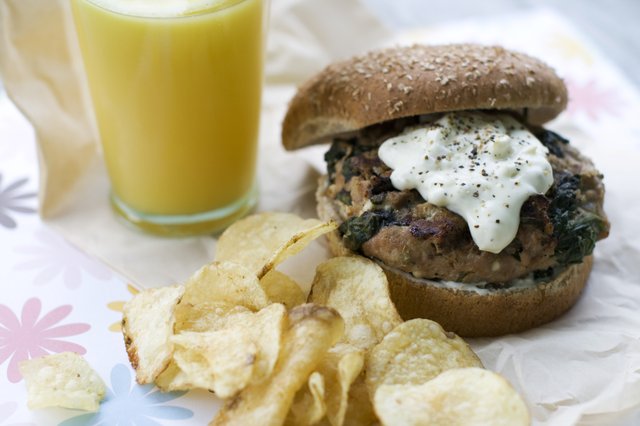 Turkey burgers can be juicy and flavorful, too. Onion, garlic, seasoning and a special sauce add interest to recipes like this Greek-Style Turkey Burgers with Pepperoncini Sauce.
Stories this photo appears in:

Heartbreakingly, as you decrease the fat content in a burger, its flavor tends to go bye-bye, too. This is a real problem if you want to dig into a delicious burger and still want the blood to continue sailing through your arteries. The solution? Turkey.