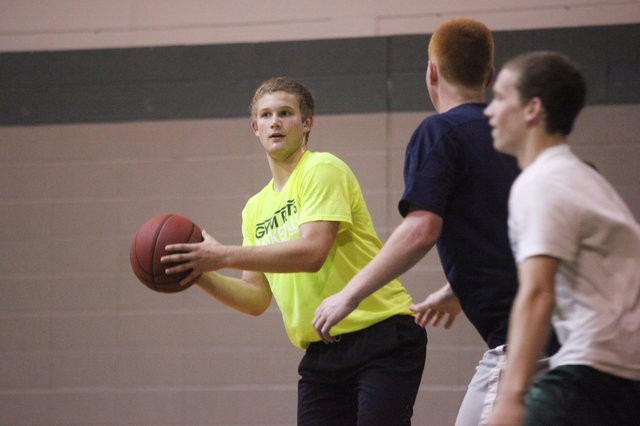 Chase Younger checked in to summer basketball activities 15 pounds lighter, according to BLHS coach Mike McBride. The Bobcats practice or play in 30 of the 34 days that follow Memorial Day before wrapping up June 30.
Stories this photo appears in:

The 6-foot-5 soon-to-be junior Pat Muldoon transfered from Mill Valley and will join a BLHS boys basketball team in the thick of a grinding June. He left a Kaw Valley League team with its own state aspirations for another that won't accept a conclusion to 2013-14 not involving a ring. With a senior class of an upward of nine players and the bitter taste of its 2013 sub-state exit still lingering, a sense that there weren't enough days in June to prepare for 2013-14 was ever-present.