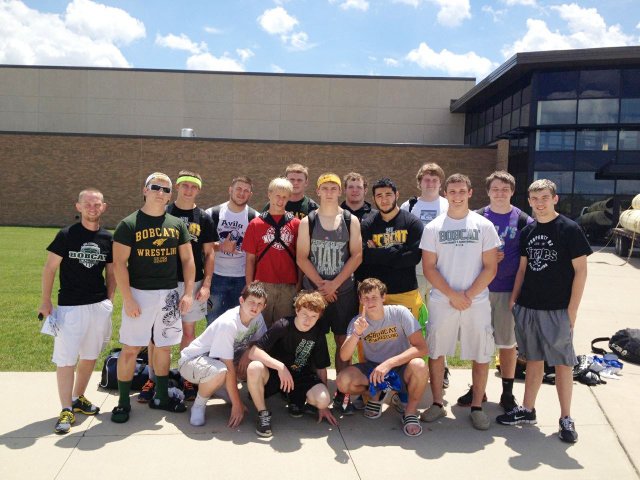 The BLHS wrestling team placed third in the 40-team Iron Sharpens Iron dual tournament in DeWitt, Iowa, on June 10-13. "It amped my expectations up for next year," BLHS wrestling coach Tyler Cordts said. "The kids have seen we can do it, I've seen we can do it. Now we've just got to keep this momentum going. I wish we could start the season tomorrow."
Stories this photo appears in:

BLHS placed third among 40 teams in a dual tournament during the Iron Sharpens Iron Team Camp in Dewitt, Iowa, surpassing Cordts' expectations and raising the bar for what will constitute possible in 2013-14.