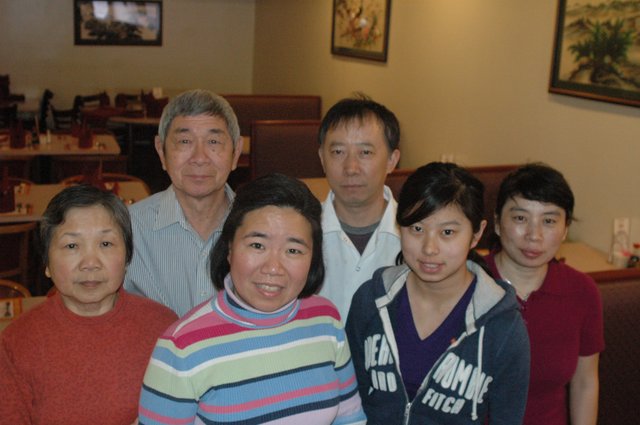 The owners of Red Fortune for the last 20 years are set to retire and will turn the restaurant over to other family members this Saturday. From left, current owners Chi Yuk Wong, Ting Chan Lui and their daughter, Maria Lui; and new owners Wengui Lui, his daughter, Jenny Lui, and wife, Xiaoli Du.
Stories this photo appears in:

It's been an emotional week for Maria Lui and her family at Red Fortune Chinese Restaurant. Every time they turn around, they say goodbye to another longtime friend and customer.