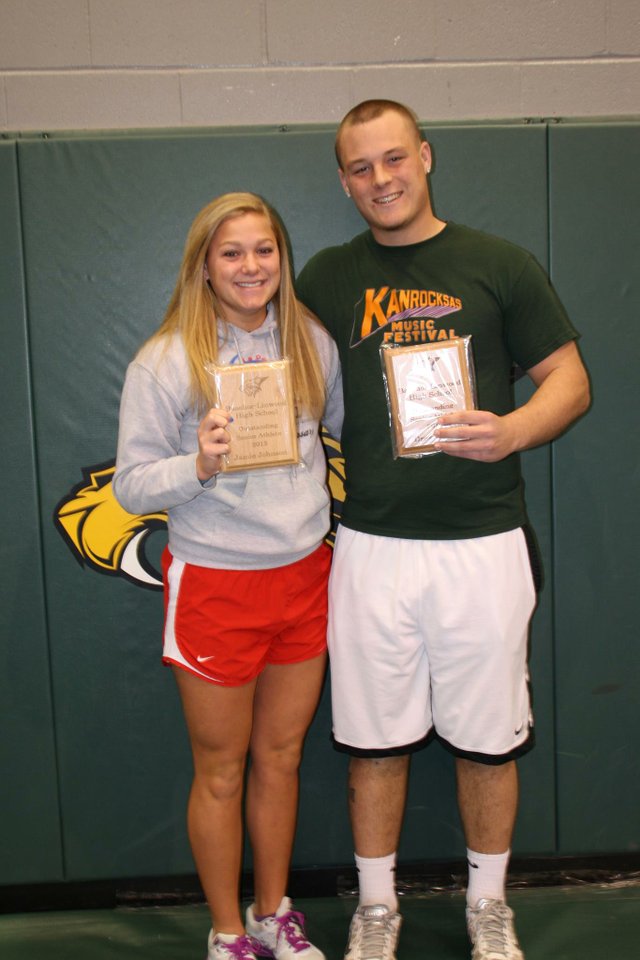 BLHS seniors Jamie Johnson and Drew Potter were recently named the school's senior student-athletes of the year.
Stories this photo appears in:

There were wins and losses, memories made and lumps taken. The season has already given way to summer. Fall is on the minds of some and winter pursuits like basketball and wrestling on the minds of still others. But before the memory of spring 2013 recedes for good, let's take one last look back.