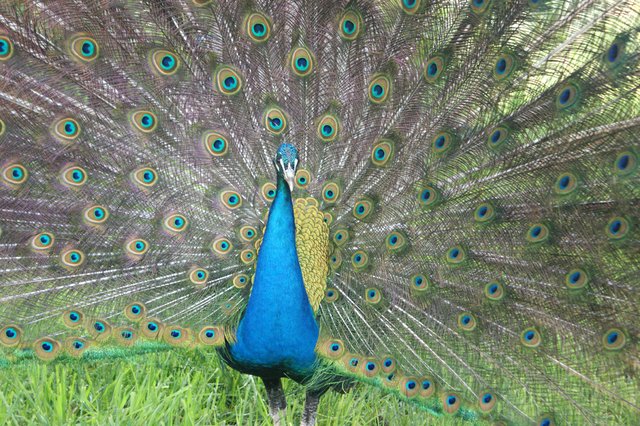 Pete is one of four peacocks at Lamborn Farm, but as the least shy he has become visitors' favorite.
Stories this photo appears in:

Some people tried to talk Joseph Lamborn out of restoring his family's crumbling 1900-era barn in Leavenworth. The roof was falling in, it was overgrown with vegetation and the hayloft was in disrepair.