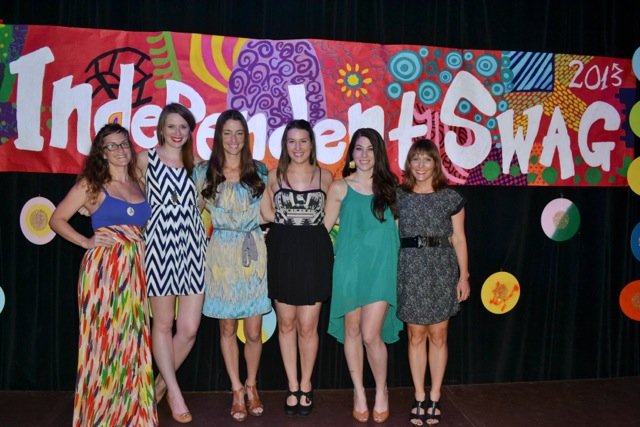 Nicole Gerken, far right, stands with HALO Foundation employees following this year's fashion show, showcasing the work of youth at the organization's Kansas City Learning Center. Gerken left her career in advertising three years ago to work with the charitable organization.
Stories this photo appears in:

Nicole Gerken left behind her advertising agency career path three years ago, inspired to take a new path — and a smaller salary — to dedicate her time to a local charitable organization for children.