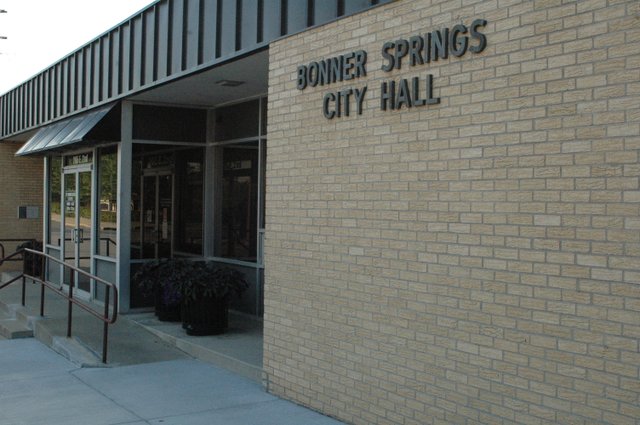 Bonner Springs City Hall is located at 205 E. Second St. and can be reached at 913-422-1020. The City Council meetings are conducted on the second and fourth Mondays of the month in the council's chambers on the east side of the building.
Stories this photo appears in:

The city of Bonner Springs had to close Kansas Avenue west of 138th Street this afternoon after the road began to crumble.
January 13, 2014 9:14 p.m.

Those who have concealed-carry permits likely will not be able to bring their guns into any city or county buildings in Wyandotte County — at least until legislators clarify the new state law meant to allow concealed carry in public buildings.
December 19, 2013 12:14 p.m.