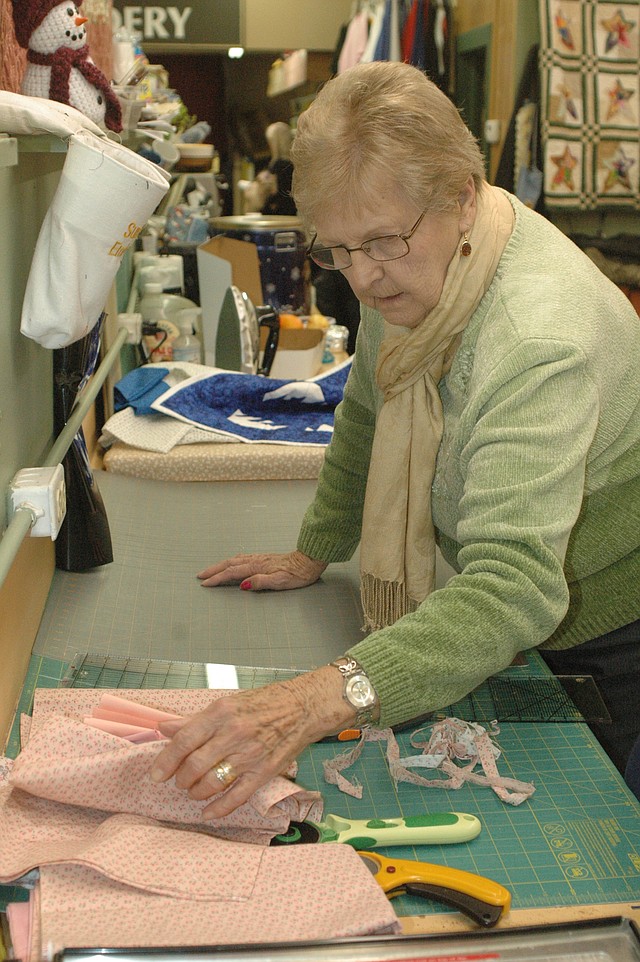 Carol Stuckwisch reaches for fabric to measure and cut for pillowcases.
Stories this photo appears in:

Elaine Kramer, Phyllis Greenlee and Carol Stuckwisch meet for about three hours every Wednesday morning to create items at Sunflower Embroidery, which allows them the use of its sewing machines and thread for their projects. They don't have a name for their group's efforts; they do all that they do in the name of keeping busy and good will toward others.