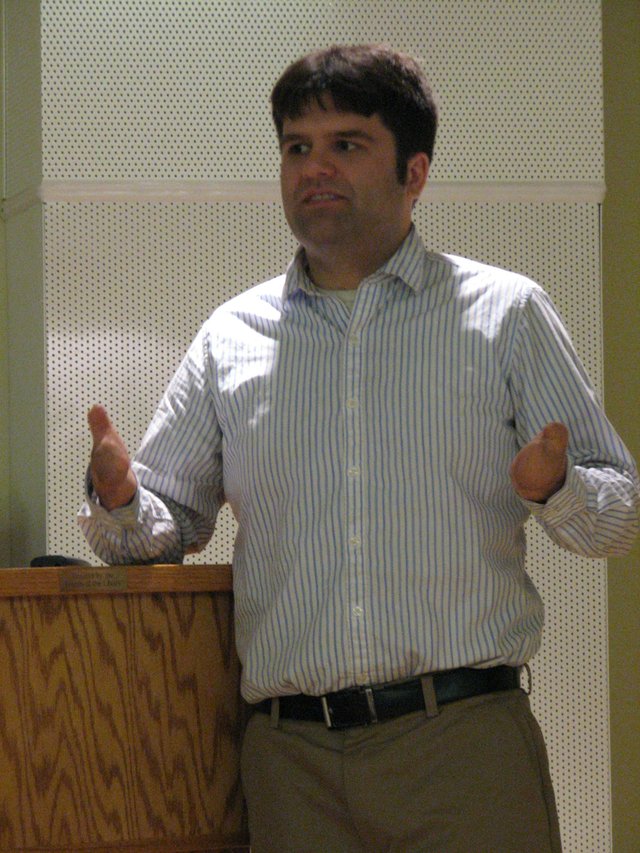 Andy Marso speaks at the Basehor Community about his new book, "Worth the Pain — How Meningitis Nearly Killed Me — Then Changed My Life for the Better."
Stories this photo appears in:

Andy Marso hugged several emotional parents of former Basehor-Linwood athletes Saturday after signing copies of his recently published book. Marso didn't completely recognize each of the parents but when he heard who their kids were, he immediately remembered them. Marso covered Basehor-Linwood High School sports as a part-time reporter for the Basehor Sentinel in 2004 when he contracted and nearly died from a meningitis infection.