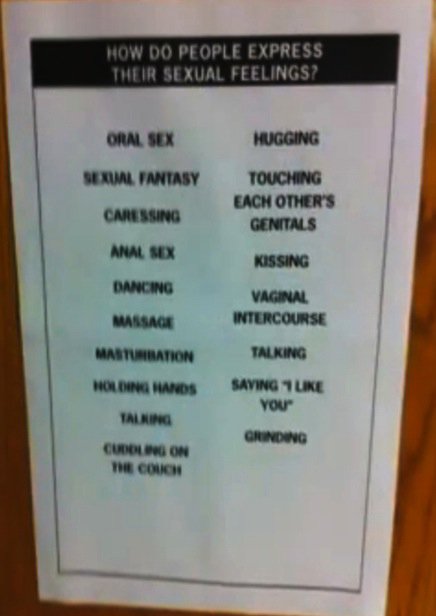 This sex-ed poster from Hocker Grove Middle School in Shawnee has inspired legislation that would require districts to receive written permission from parents before students would be allowed to take part in sex education classes.
Stories this photo appears in:
Mark Ellis and a number of other concerned Shawnee Mission school district parents were at Monday night's school board meeting looking for an answer. But there were none to be had just yet in regards to the comprehensive review being done of a sex-education poster at Hocker Grove Middle School that is at the heart of much local and statewide debate.
February 25, 2014 8:29 a.m.
A parent complaint about a poster used as a visual aid in teaching students at Hocker Grove Middle School about human sexuality has made its way to the Statehouse.
February 17, 2014 10:29 p.m.