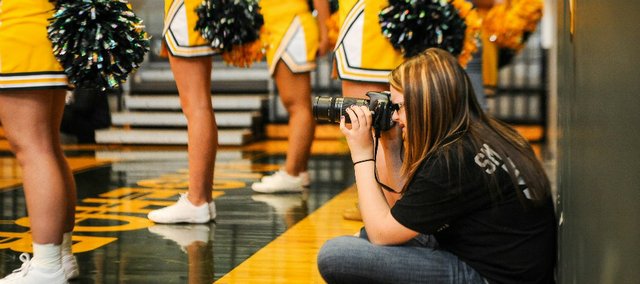 Cassie Batesel taking photos at a BLHS basketball game earlier this year.
Stories this photo appears in:

It's difficult for Cassie Batesel to point to the exact moment she realized her passion for photography. It may have been joining the photo imaging class at Basehor-Linwood High School at the start of the year or it may have been simply snapping pictures of her own family. Either way, her photos were trying to tell her something and now, as just a freshman at BLHS, she is turning her new-foudn passion into a small business.