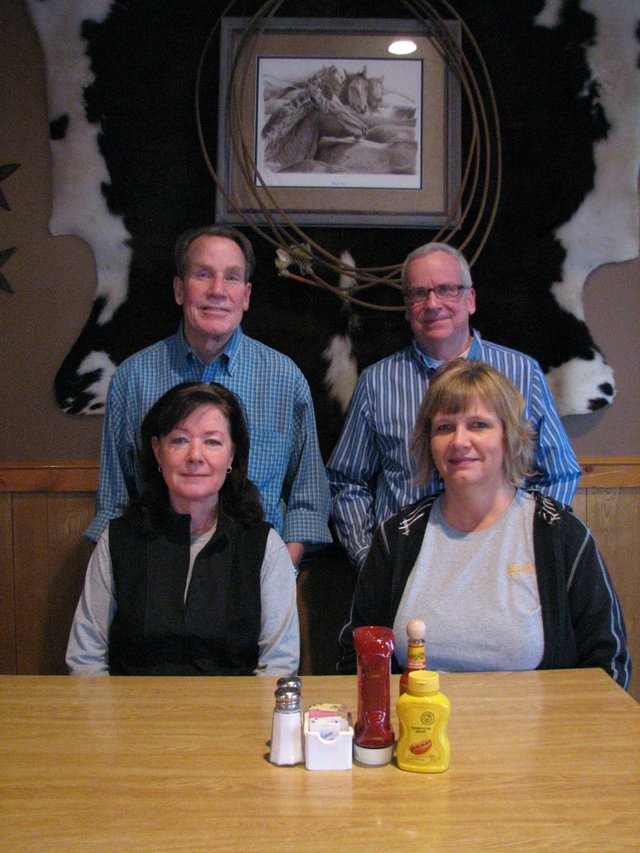 Bill and Diane Buchholz (left) with Howard Hall and Tracey Tripp-Smith at Kelley's Grille and Pub recently. The restaurant is in its 17th year feeding Basehor and surrounding communities.
Stories this photo appears in:
Bill Buchholz estimates, confidently, that he can greet more than three-quarters of the people who walk into his restaurant by their first names. Many of those customers, who often have a favorite table, may even be brought their favorite drink or have their usual order in before server Tracey Tripp-Smith ever makes it to their table. Tripp-Smith has worked at Kelley's Grille and Bar, 15540 State Ave., since Bill and Diane Buchholz bought the business in 1995.