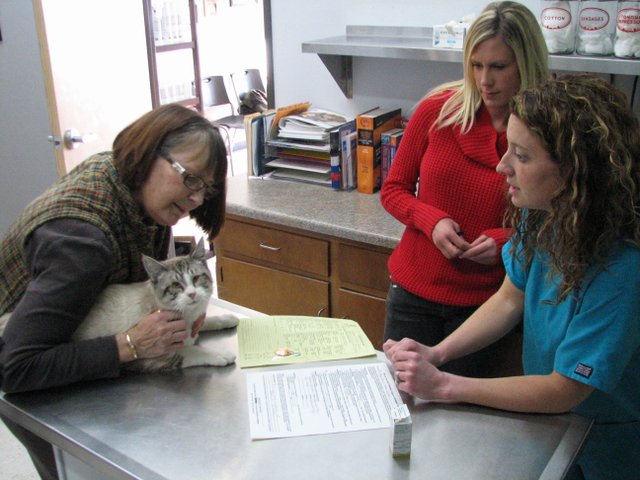 Jeannette Mercier hold Mr. Magoo on the vet table as Jamie Oberg and the veterinarian Kelly Lightfoot talk about the cat's medications.
Stories this photo appears in:

It only took a couple of seconds for the cat to nuzzle its head into his new owner. Jeannette Mercier of McLouth held the cat she immediately dubbed Mr. Magoo, after the old cartoon. Mr. Magoo was found near Jim and Karen Oberg's house in Basehor two weeks ago, when high temperatures barely reached the teens. His eyes were clogged with gunk, and he seemed to be visually impaired.