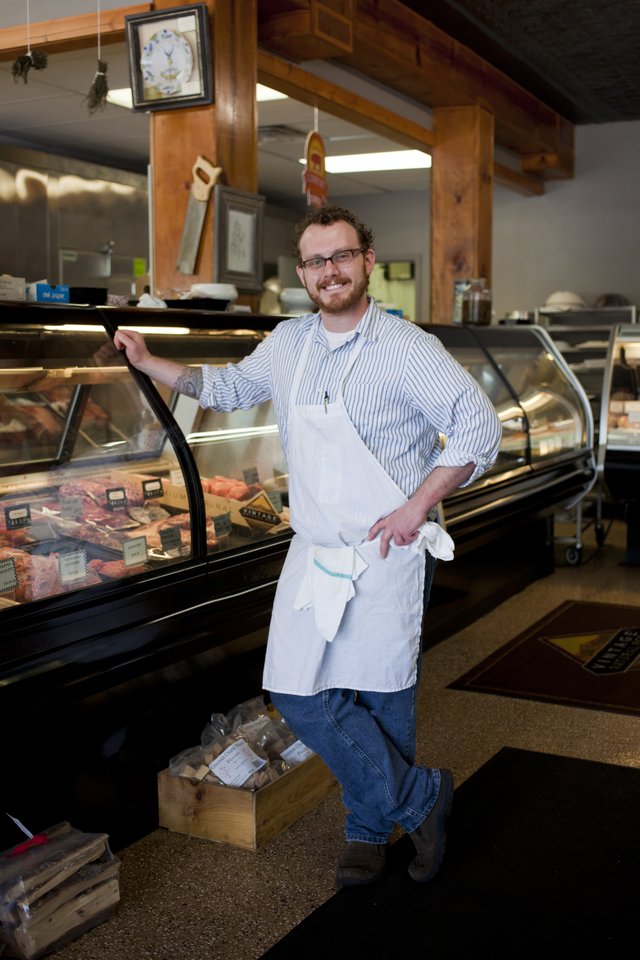 Stuart Aldridge is manager of the Broadway Butcher Shop in Kansas City, Mo., which offers creative menu items such as duck confit and octopus pastrami.
Stories this photo appears in:
Having fresh, high-quality ingredients is essential in the food business, but it takes a flair for creative combinations to really make a place stand out. At the Broadway Butcher Shop on 3828 Broadway, manager Stuart Aldridge has done just that, taking a fairly standard meat counter and turning it into a showcase for a wide variety of meat dishes, sandwiches and salads that customers can enjoy at home or on site.