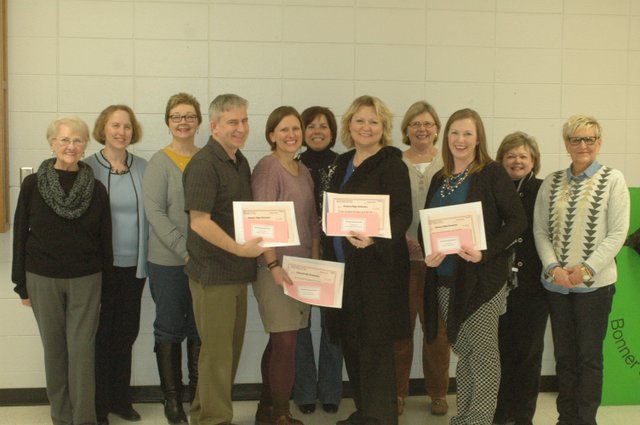 The Bonner Springs New Century Club last week presented School Arts Grants to Dennis Stanton of Delaware Ridge Elementary, Kristan Hammond of Edwardsville Elementary, Cindy Reynolds of Glenwood Ridge Elmentary and Heidi Timmons of Delaware Ridge Elementary. They later gave grants to Jason Romanishin of Bonner Springs High School, Rachel Williams of Bonner Springs Elementary and Curtis Westbrook of Basehor-Linwood High School.
Stories this photo appears in:

A service organization unique to Bonner Springs and more than 100 years old is making an effort to remind the community that it is still here and ready to help.