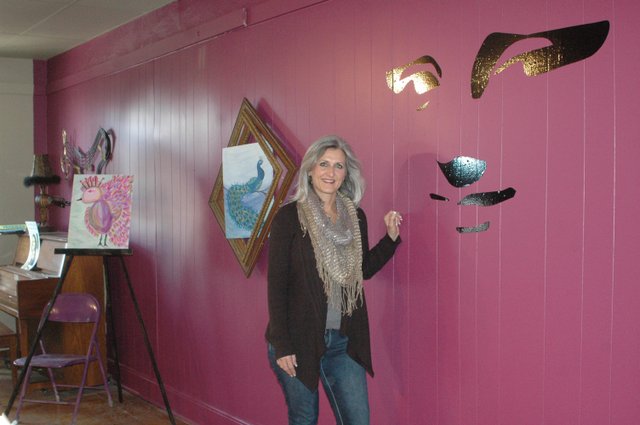 Suzanne Hern, owner of Mona Lisa Fine Arts Studio, will use her half of the former Masonic Lodge Hall in Downtown Bonner Springs for painting, music and dance classes, along with other art-related activities.
Stories this photo appears in:
On Dec. 10, after Suzanne Lee Hern's Chevy Blazer skidded on an icy highway exit ramp, colliding with a pole, she was lucky to escape the wreckage alive.

It is a well-known spot with a history dating back more than 100 years, and it's about to be used in a whole new way.