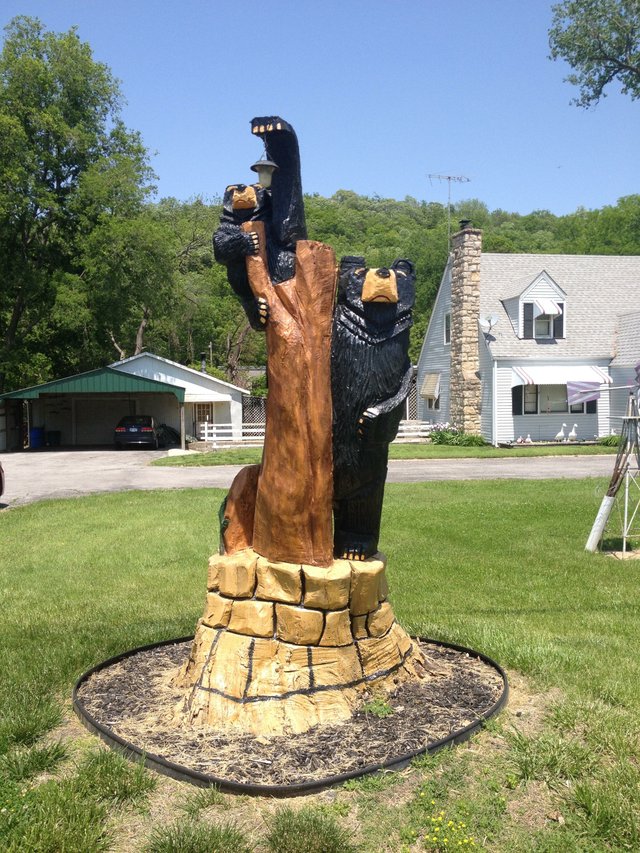 These bears, carved from the trunk of a silver maple tree, preside over the home just east of the Edwardsville city border with Bonner Springs at Lake of the Forest.
Stories this photo appears in:

It is officially spring, the time to get out and spruce up your lawn. And in the Bonner Springs area, a good-looking lawn is more than grass and plants ­­— it's a good place for interesting art.