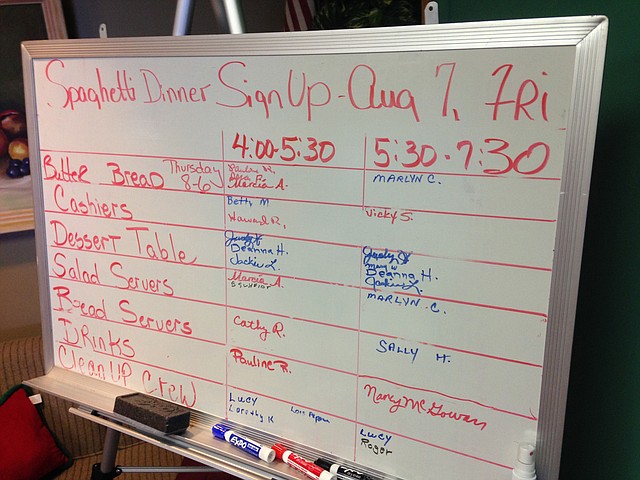 The dry-erase board that serves as a sign-up sheet for volunteer shifts at the Senior Center's All-You-Can-Eat Spaghetti Dinner is very slowly filling up in advance of Friday's 25th Annual dinner. The Senior Center's members say they could use some help and hope for membership to grow in coming years so the dinner, which raises funds for scholarships, can continue.
Stories this photo appears in:

Marilyn Clements entered the Bonner Springs Senior Center Monday ready to do her part for this year's "All-You-Can-Eat" Spaghetti Dinner on Friday.