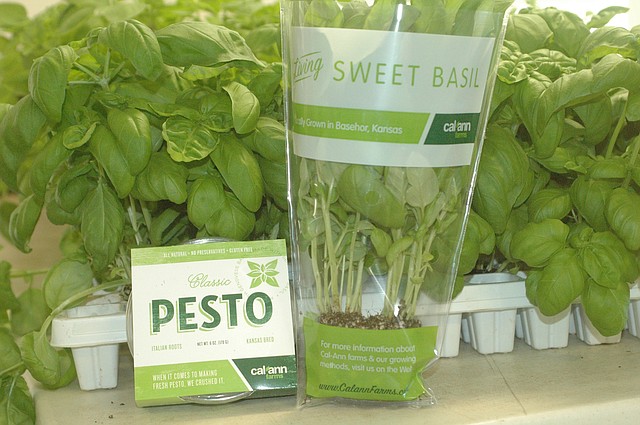 Shoppers might recognize the Cal-Ann Farms sleeve for its living basil (right) as a product they have purchased in a local store; as of Wednesday, the Basehor farm's pesto sauce (left) also should be available in area stores.
Stories this photo appears in:

At Cal-Ann Farms, living herbs are produced for local grocers year-round. Every plant is handled by hand, using only all-natural pest repellents, and every one is inspected before it is packaged at the Basehor farm.