Storm halts softball action against Perry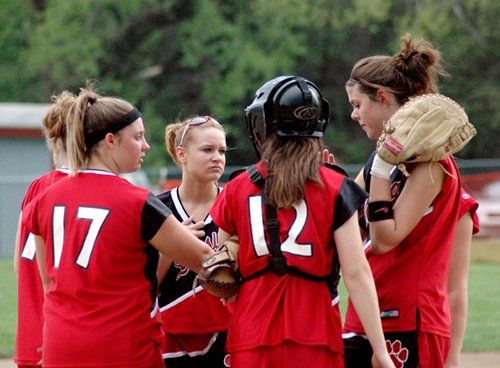 The LHS softball team was pumped up at the start of their game Thursday against Perry-Lecompton. The game was called off after 2 1/2 innings because of thurnderstorms and tornado warnings in the area.
Stories this photo appears in:
Soccer, baseball winning; softball tied when games called for weather
A tornado warning and thunderstorms forced the cancellation of numerous Lansing High sporting events Thursday afternoon.