2007: The year in pictures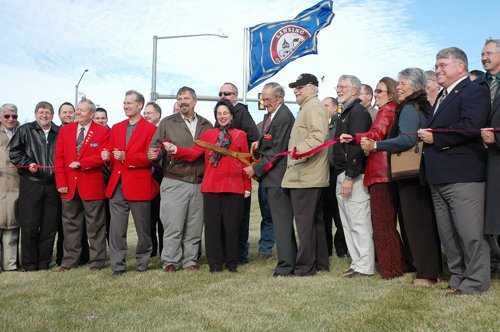 Mayor Kenneth Bernard, center, cuts through a red ribbon Wednesday, Nov. 28, during the Main Street ribbon-cutting ceremony at First National Bank, Main and Mary streets. Holding the ribbon at Bernard's right are Kansas Secretary of Transportation Deb Miller and Lexeco Inc. president Greg Kaaz. The ceremony marked the official completion of the $17 million Main Street Enhancement Project that began in May 2006.
Stories this photo appears in:
The cones have been cleared for a few weeks now, but the official end of the Main Street project came Wednesday in a long-awaited ribbon-cutting ceremony.
November 29, 2007 12:02 a.m.