Harvest 'Picking Sunday' at Holy-Field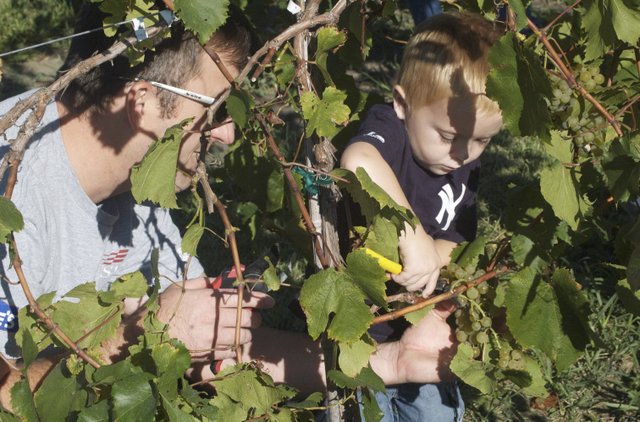 Adam Mack, 3, of Shawnee readies his shears to snip off a clump of grapes, with help from his father, Chris, at Holy-Field Vineyard and Winery on Sunday. Adam and his brother Evan, 5, both did their part to help Holy-Field pick its crop of white Melody grapes during the volunteer harvest Sunday.
Stories this photo appears in:

Early on a cool, sunny September morning, a crowd of about 150 people gathers on the edge of the 16-acre Holy-Field Vineyard and Winery grounds in Basehor. They're here to provide free labor.
September 8, 2011 midnight