Wreaths Across America fundraiser at the Basehor VFW Post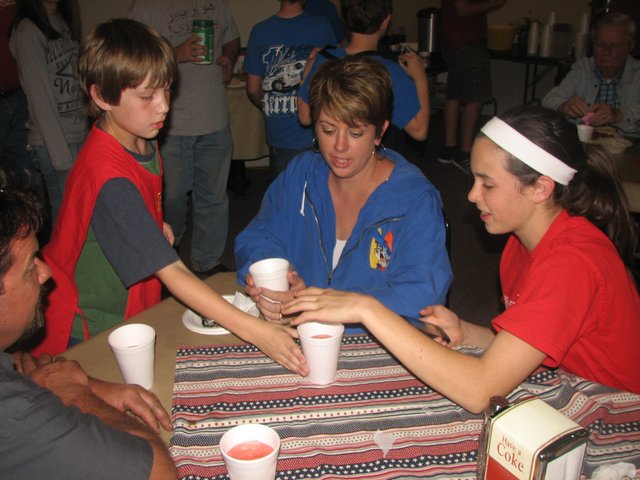 Basehor Intermediate School fifth-grader Jake Ulreich serves drinks to Amy Donnelly of Basehor and her daughter Jenna, an eighth-grader at Basehor-Linwood Middle School, at the Basehor VFW Post on Friday, April 13. Donnelly's son Dylan, also in fifth grade at BIS, was also helping serve diners during the post's spaghetti fundraiser for BIS fifth-graders' Wreaths Across America projects. Dylan comes regularly to the post's twice-a-month breakfasts, Amy said. "He loves to come down here," she said.
Stories this photo appears in:

With a spaghetti dinner on Friday, April 13, the Basehor VFW Post raised money for Basehor Intermediate School fifth-graders' effort to place wreaths on veterans' graves at Leavenworth National Cemetery each December.