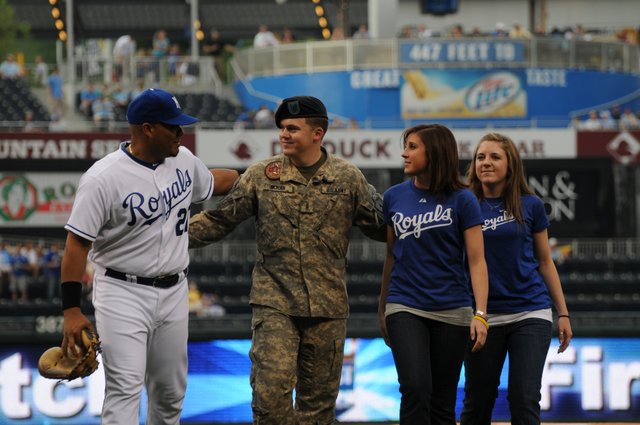 From left, Kansas City Royals catcher Brayan Pena, Army Chief
Warrant Officer Michael McHugh and his sisters Kelly and Kristen leave
the pitcher's mound at Kauffman Stadium after Michael threw
the first pitch Tuesday before the Kansas City-Texas game to honor
their father, Col. John McHugh. Col. McHugh died May 18 in Kabul, Afghanistan
from wounds suffered from a car bomb explosion. McHugh, assigned to the
Battle Command Training Program at Fort Leavenworth, was deployed
on a NATO mission. Michael is home on leave from a deployment in Iraq
where he serves as a medical evacuation pilot. His unit with the 1st
Combat Aviation Brigade is based out of Fort Riley.